Unomy stopped working ? Move to AeroLeads
  Unomy has been acquired by WeWork

Unomy is no longer being offered as a service and has been permanently shut down as of September 20th, 2017 
This is the message that you would come across when you visit Unomy's website.
Due to this, currently, everyone is confused as to what happened to Unomy? What can be done now? What can be an alternative for Unom? And other such mind-boggling questions.
Hence this article could help you answer all such confusing questions in your minds. So, read on to find your answers.
What was Unomy?
Unomy is a fast growing sales intelligence company that redefines the way B2B companies approach prospecting and sales-related research. It basically provides in-depth sales and marketing intelligence on more than 6 million companies around the world.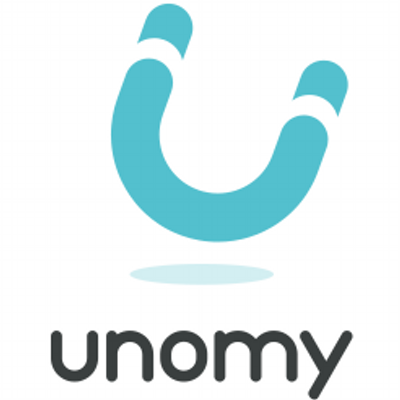 This advanced platform helps internet-based companies gather, analyze, and process pertinent data. It quickly improves B2B deals thanks to its sourcing, organizing, and prioritizing capacity. It offers detailed company/employee profiles that focus on real-time performance. This is done to help you compare contact information. It also supports your company in terms of growth and development of your business. The scale or industry of your business won't matter – Unomy serves equally well small companies and large enterprises.
One of it's known and the infamous feature is its search. This is a real discovery mechanism. You could find thousands of new companies in each and every category that you look into. I would have personally liked that a lot. In addition to that, another great trait was the way lists were organized. The level of clarity that you get when using the platform is truly fascinating.
So, with all that being said, surely one would feel terrible to find out that their account on Unomy is no more.
Unomy and WeWork collaboration
WeWork is a global network of the workspace where companies and people grow together. They transform buildings into dynamic environments for creativity, focus, and connection.

When WeWork figured that they require their sales operation team to benefit from the increased demand of many B2B enterprises or companies, they began to look for a replacement of a software solution which could let them cope up with their extra demand.
Thus the collaboration of WeWork and Unomy had occurred.
In fact, before the acquisition, WeWork was actually a customer of Unomy. So, it's clear that WeWork had no doubts about the quality of service provided by Unomy.
As of 08/10/2017, WeWork mentioned officially on their blog about Unomy collaboration, saying,
 We are thrilled to announce today that we are acquiring Unomy, an Israeli sales and marketing intelligence platform that helps businesses connect with new customers. As WeWork has worked with Unomy over the past year, we have met and enjoyed working with its co-founders, Gal Har Zvi and Ori Manor, and have seen firsthand the quality and efficacy of their highly-specialized software and their talented team. Unomy marks our first acquisition in Israel and they are an exciting addition to our digital center of excellence in Tel Aviv.

For WeWork, Unomy's platform will become the backbone of our growing internal sales platform. The Unomy software will be integrated into WeWork's current systems and the Unomy team – now part of our Sales & Marketing and Digital Products groups – will work with our enterprise sales team to help them go to market most effectively and improve their targeting capabilities, conversion rates, and productivity. More broadly, the Unomy team will also help streamline sales processes, build robust sales intelligence infrastructure, and close member prospects for our enterprise and regional sales teams around the world. 

– Ron Gura, WeWork SVP for Digital Product
But as we mentioned time and again – WeWork plans to eventually close Unomy's business to outside customers. Hence there is indeed a need for a good replacement.
So, here are the answers to some of the questions running through your minds –
Question 1) How AeroLeads is a good alternative for Unomy ?
Unomy's unique web crawler is designed to match algorithms and fragment pieces into dynamic company profiles. This hence provides all sorts of company information, be it history or social activity of the company. The software uses advanced APIs and CRM integration to access data and works in partnership with leading companies of all sizes and profiles.
But there are many alternatives and AeroLeads is indeed a great alternative due to its many similar features and advanced formulas, CRM extensions as well as more useful features than Unomy.
AeroLeads is basically a powerful Prospect Generation Software which finds emails and phone numbers of businesses as well as individuals.
Works by pulling in prospects from LinkedIn and Google.
Get 90%+ verified emails.
Guides the clients about how prospect generation can ease the sales process. This is done by automating the process of finding the relevant prospect details.
Innovate by embracing the developments in technology and implementing in the prospect generation process.
You can export the data to CSV or transfer to other CRM and Marketing Software.
You can not only find their professional email addresses but also verify email addresses with our feature – Free Email Verification Tool.
Question 2) Does AeroLeads still offer Prospecting Software?
Yes indeed. Check out the video below to know more.
Question 3) Unomy gone for good?
As mentioned earlier, WeWork does not plan on continuing the commercial product. It will phase out the Unomy service, helping to transfer clients to other sales intelligence solutions.
Or in other words, it eventually plans to close Unomy's business to outside customers. But WeWork will be looking to help transfer customers to similar products.
So, it's your choice to either wait and fall for WeWork's plans or to find alternatives yourself for your own betterment.
Question 4) How to move your existing data and leads to AeroLeads?
AeroLeads offers simple import feature where you can import your data.
If you need some assistance in moving from Unomy or similar tools like SalesLoft, Found.ly etc. to AeroLeads then feel free to email at hello@aeroleads.
Question 5) What are the pricing details of AeroLeads?
The software is credit based and you can purchase credits accordingly. You could have a better knowledge about the pricing and plans by having a look at these images shown here, which is on our website as well.
Question 6) Does AeroLeads provide any free versions/trials?
Yes. In our basic plan, you can have 10 credits that you could use for free. But our pricing as you noticed above are comparatively cheap as well.
Question 7) How do I sign up for AeroLeads?
Signing up for AeroLeads is a very easy task. It's not only simple but it's also absolutely free!
Just click on 'Sign up for free' or on the 'Join' icon at the top right corner of our homepage. Sometimes if you visit our website, then our popups could help you with this process as well.
Actually, we'll make it easier for you. So go ahead and just click here and we'll let the technology do the rest.
Question 8) What is the difference between the software and the services provided by AeroLeads?
AeroLeads software is self-managed, which you can use in order to find prospects whereas 
AeroLeads Prospect Generation Services
 are managed by our agents. So if you opt for services, you don't have to spend time using the software. But we will find the prospects for you and send it to you in a .csv file.
Here is the pricing for the services –
Question 9) Is the support team of AeroLeads useful?
Our support team is available to answer any questions regarding the product, its usage, services, plans, problems, etc. We tend to help you by fixing any feature that is not performing as expected and with your queries.
Also, we are always open to your suggestions and will do our best to implement them whenever it is possible. We recently introduced many new features based on the feedback from our users.
Basically, we know that the transition from one product to another may seem hectic. But we, at AeroLeads, are committed in order to make your migration process as easy and smooth as possible. We also tend to give you a good experience which you won't regret.
Do let us know if you have any questions by sending us an email or by leaving your comments below.
And if you do choose to opt for AeroLeads, well then you've indeed taken a good decision!
So cheers to the new beginnings! 🙂