Planning to Launch a Product? Here are 11 Tips to Get Success
Startups are growing at an extremely fast rate these days. There are tonnes of new products being launched every day!
Are you planning on launching a product as well?
Well, there is no need for you to get all worked up or have the fear of competition or scope of your product. But before the market closes down for new services or products or startups as a whole. It's a wise decision for you to consider these tips in order to launch your product in a great way before it's too late. And not just launch any product but launch a product in a great way that will prosper in the market.
11 Tips to Launch your Product to Success
1) Concentrate on customers
Many people consider concentrating on their products rather than the customers who would buy it and pay for it. This is, in fact, a wrongdoing because without the knowledge about your customers who consume your product, you would surely go nowhere.

So, it is customary to say that, when everyone in your office would be noticing the technical specifications as well as all the various ways in which the product can reach the customers, you would assume that customers would feel the same way but unfortunately they don't. The customers would notice the solution to their problems in your service/product. This is because these customers do tonnes of research before coming across service so they would want additional features or better features than the ones that they already have.
Hence, that's how you need to plan your concentration. Don't just talk about what your product does or why it's superior; show them a compelling picture of how it's going to make their life better. That's what gets people excited. You must make a customer profile, do some surveys and get the exact specifications which your customer requires. You need to know few demographic details about your customer profile like age, gender, marital status, occupation, hobbies, etc. Also, you need to know few habitual information as well like where they get their news, what is their favorite publication, how they spend their free time, etc. By realizing these details, you would be able to understand how and where to find your prospects.
---
Check out these articles to know more about customer profiles –
Ideal Customer Profile Template
5 Examples of an Ideal Customer Profile
---
Also, it's easier for you as well because it's easier to satisfy an already existing need rather than creating a new one.
2) Consider Pre-Orders
This tip could be one of the most ignored product launch plan strategies. 
People would surely love to buy something that has got a lot of speculation earlier and if you give some kind of offers while pre-ordering then there are high chances that you would get more prospects. Consider the example of movie tickets. Just like the premiers could not only give higher hype over the movie but the viewers could also be among the few who watched the movie first.
But with pre-orders, you must be ready to supply bulk orders as well as not have too much inventory stock either. For example, you can't offer pre-orders until you know what your final pricing will be. But you can still harness the enthusiasm. Until you know your pricing, make sure you at least have a way for prospects to sign up for updates. Then make sure those updates offer a link to pre-order as soon as it's possible.
This way you would be safe from unnecessary inventory and you can get lots of speculations and rumors about your product. Just remember that care must be taken in all aspects before launching pre-orders.
3) Track your competitors
Never neglect your competitors because any kind of product tends to have one or the other kind of competitor.
You need to create a list of other companies that produce the exact same products/services just like the product you tend to produce. You would assume your service/product to be different or unique and hence you would not do your research on competitors. But it is necessary for you to be in your prospect's shoes. Learn to think what your customers would want to purchase instead of the product you tend to provide, as mentioned in the first tip.
There are 3 basic steps after you realize where the competition lies –
Assess – you would have to review the various materials included in the marketing field, or the advertisements, pamphlets, or even your website.
Estimate – you would have to estimate how the product/service stands out among the similar kind of products.
Develop – you would have to develop the various ways in which you would stand out, the various methods to reduce the similar businesses in the sector.
For example, again consider the movie scenario, each movie that comes out competes not just against other movies, but against all the other things people do with their free time. To convince people to go see the newest blockbuster thriller, studios must convince their potential audience that the movie is worth their time.
4)Define a unique cost function analysis and SWOT analysis
Many business marketing classes teach participants how to perform a cost function analysis or a SWOT (strengths, weaknesses, opportunities, and threats) analysis. You have to start by taking a serious look at your competitors.
Function Cost Analysis (FСА) (sometimes named function value analysis (FVA)) is a method of technical and economic research of the systems for purpose to optimize a parity between system's (a product or service) consumer functions or properties (also known as value) and expenses to achieve those functions or properties.
SWOT analysis (or SWOT matrix) is an acronym for strengths, weaknesses, opportunities, and threats. It's a structured planning method that evaluates those four elements of an organization, project or business venture. A SWOT analysis can be carried out for a company, product, place, industry, or person. It involves specifying the objectives of the business venture or project and identifying the internal and external factors that are favorable and unfavorable to achieve that objective.
Hence, it's not only necessary to have a unique product but also one must have unique cost function and swot analysis. This analysis can help a company grow to success drastically if done right.
5) Create Marketing Strategies and Marketing Approach
Any company must require a marketing strategy or approach in order to launch a product.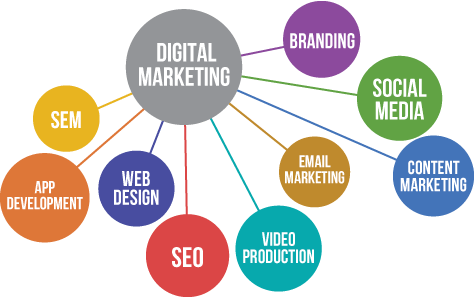 You must create marketing strategies in order to choose the marketing/sales channel and to promote your product successfully. Few of the platforms to market online are through the pamphlets or through dealers. In fact, multi-channel marketers gain most of the success due to the prospects who can shop when as well as how they want to. They not only spend a lot but they shop a lot as well.
For example, in case your marketing strategy comprises of a plan to market a low-cost workout device to people who can't afford gym memberships or high-priced home equipment. You would choose traditional direct marketing as well as online sales as your primary channels, and employ tactics including direct-response TV spots and online ads and email solicitations that link to your website.
Hence, a perfect strategy or an approach is a must to get your product the boost that it requires.
6) Do something Innovative to Promote your Product
Everyone knows that one must be unique in order to shine in the startup sector, but it is also necessary for one to be innovative.
By innovation, we mean bringing new ideas. These new ideas could be to promote your product, create it, market it, update it, etc. You need to do something unusual in order to win your customer's hearts even during the release cycle.
Few examples, include creating a funny video, doing a stunt centered around an industry event, publishing a survey that supports the value of your product, or creating an interesting infographic that describes the need for your product.
In a recent product launch, we noticed a mock public service announcement (PSA) website that warned of the 'dangers' of using a new mobile product while walking. The irony created an enormous buzz around the launch and even led to a huge spike in free product downloads.
You could also lend out some offers or sales for first 100 customers or any such method. This would not only get your prospects excited, but you would also get the rumor to spread enormously.
7) Set achievable goals
Goals are meant to motivate a person or a team or a company as a whole.
Goals could be of two types. One would be Short term goals like monthly or weekly targets to be achieved and the other could be Long term goals like to reach your product in the top five list under that particular sector.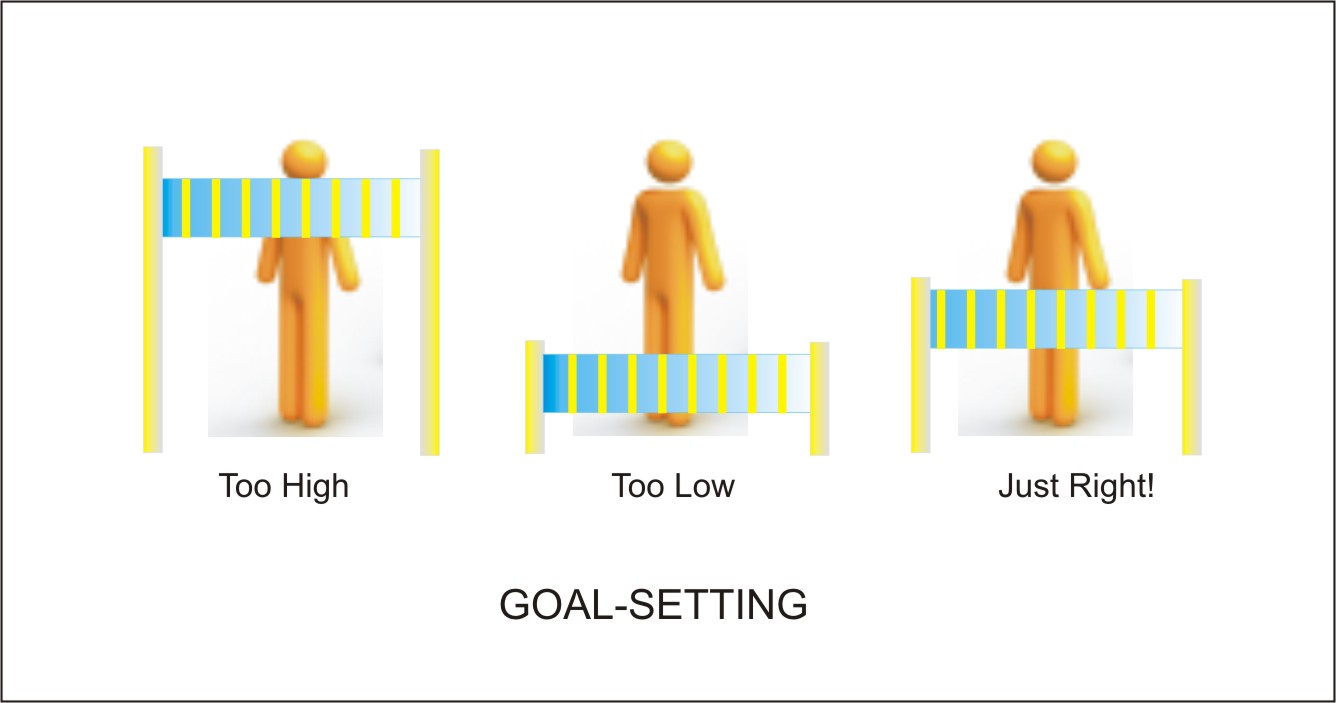 You need to be deliberate and ambitious with the goals you set, and that can be challenging when you have a new product without benchmarks.
In order to overcome this, you could ask this question – "Did everything go exactly right? What is the highest possible number of sales?  Could that be leads, users, etc. that we would achieve?" This sets a benchmark for your campaign, which could be a number that is probably never achieved in reality.
If in a project the highest possible number of leads the campaign can generate is 500, and you end up with 450, you could say that. "We got just about everything right." If you generate 550 leads, you could say that. "I probably didn't do a great job of setting a realistic ceiling. " And if you only generate 300 leads, you could say that, "we know some tactics didn't work at all."
Hence. a goal can clearly mention the various ways in which your company go wrong as well as right.
8) Purchase advertising
We all know how famous advertisements are. Advertising could be in various forms like TV, radio, newspaper, newsletter, email, campaigns, posters, etc.
So, clearly, as we all know this Multichannel marketing is indeed successful. Thus, it is important for you to place ads in many types of media simultaneously. This is done in order to announce the pending launch of your product. It could help you reach the maximum number of target customers.
Website ads are also increasingly important these days since everyone revolves around digitization. So it would be wise for you to create website designs and ads that are interesting as well as attractive.
You could also buy ad space in local newspapers or trade publications to expand awareness and create the hype around your product.
In fact, you could also consider radio ads and, if your budget permits, television spots.
Consider hiring a public relations or advertising firm to coordinate these advertising efforts for you.
The more forms of advertising you can obtain, the better it is for your product's success.
9) Test your product
Many people skip this important step prior to launching their product. Only a fool would do such a huge mistake.
Imagine you spend loads of money on your service/product. After launching your product, with all the promotion customers buy it as well. But very soon, your service/product tends to suffer some defect or problem.
Now, you not only wasted all your money in remaking your service/product, but you also lost the trust of your customers!
Hence, it is compulsory to test your product/service bundle, the marketing concept as well as the various marketing methods and materials used. You could conduct a roundtable conference meetings and discussions about the plan as well as the budget for your product. With this main discussion, you could carry out some research-based online aspect. Conduct surveys by distributing your product to a select group of people who are trustworthy.
Now that the testing is done, you could carry on with the other processes in order to promote and launch your product.
10) Feedback and campaigns
We have mentioned in our earlier posts on how important feedbacks are.
Obviously, you would ask your customers for feedback in the future. But to get that future it's important to get a feedback from people around you.
Look for your co-workers or a client with whom you have a good understanding. Don't be shy to ask them – "Would you reply to this? What's unclear? What would you change? etc". This would not only get you better in the prospecting sector but would also help you grow your company.
While not every piece of feedback you receive needs to be acted upon immediately, watching customer feedback for trends and patterns will help you identify the next stage of your product evolution.
Campaigns tend to play an important role in any kind of product/service promotion. The company could use few media tricks like articles, interview of a great leader, case studies on your users, etc. You could also host an event if your budget permits in order to launch the product and create buzz.
---
Check out this article for more details on campaigns – 10 Best practice for Lead Generation Campaigns
---
But remember that before you start your promotion through campaigns it is mandatory for you to have the stock of the product/service ready for shipment. This would reduce wasteful inventory in future.
11) Research and Knowledge about Product Lifecycle
The last but certainly not the least tip of all is research and knowledge.
Research has to be done in all aspects of the product. It should be done on the competitors as mentioned earlier, on strengths, weaknesses, product lifecycle, market, strategies, history, etc.
One of the main research is to be done on the product lifecycle.
The product life cycle is an important concept in marketing. It describes the stages a product goes through from when it was first thought of until it finally is removed from the market. Not all products reach this final stage.
This gives an insight knowledge about the future of the product as well as the success or failure of your product.
So one must carry out a complete research and gain absolute knowledge about the product before even making it or launching it.
Thus, Product launch is a stressful time for a business owner or entrepreneur, but it is not the end point of the business structure. By following these simple but very useful tips, you can make sure that your service or product launch is as successful as possible.
Navaneetha, popularly known as "nav", loves to read, play badminton, play the keyboard and sing but when she's not doing any of those, she loves to write. What started as a high school hobby to write is now her ongoing passion. At AeroLeads, she manages Inbound Marketing and Social Media Marketing.