How to get Free Leads for your Business
Irrespective of your business type, most of the businesses today thrive because of their online customers. But getting these customers isn't something that's usually free or even easy. If people follow a website and regularly buy products, they do bring out a good revenue to the company. But to get such people one needs to get these leads and convert them to customers. Afterward, it is essential to nurture these leads and follow up. Taking care of the customers with regards to the products and services is perhaps the most critical part of the entire service. Getting a proper number of leads organically requires investment, is partly true. But, there are techniques one can employ to get these leads for free. Let's have a look at the various ways one can get free leads for their business:
1. Using existing traffic and leveraging communities
 After initializing the marketing practices of your products or services online, it is a good habit to keep track of traffic. Analyzing your audience and the trends will help in identifying want they want. Analysis of such trends can help you unlock your potential to target your marketing strategies at them accordingly. Rolling out content to satisfy their questions, doubts is a great way to increase brand trust.
Also, try to analyze where you get your traffic from on the website. It might reveal what the several communities and forums your visitors are coming from so that you can target them later. Try looking up discussions related to your domain or company to answer or get information regarding the public's discussions. Discussions on Quora, LinkedIn groups, Reddit can help answer such queries in your domain. Quora is one of the best places where you can generate leads for free by building a brand image and answering questions.
2.

    

Using incentives to generate word of mouth marketing

:
Giving out some form of incentives to spread word of mouth marketing is a super-efficient way to generate leads. Since you're taking care of people and ensuring the quality of your products or services, people start spreading the good word on their own. This way you can get your targeted audience to act as your promoters. Social media competitions, discounts, free giveaways are some of the methods to use in this process. Facebook and Twitter are really good at this because of the number of people using both the platforms. Another way to spread is taking the referral method and giving incentives on sharing the word with their contacts.
3.

    

Offering affiliate programs

:

 
Affiliate programs are one of the most effective and best ways to boost sales without any investment. The method is quite simple- just promote products of the affiliate and get paid each time the products make sales. Having a great commission structure for your affiliate partners helps a great deal in attracting a lot of crowds and therefore a lot of sales. Also, there are tools available to assist in managing affiliate sales like Affiliate Program.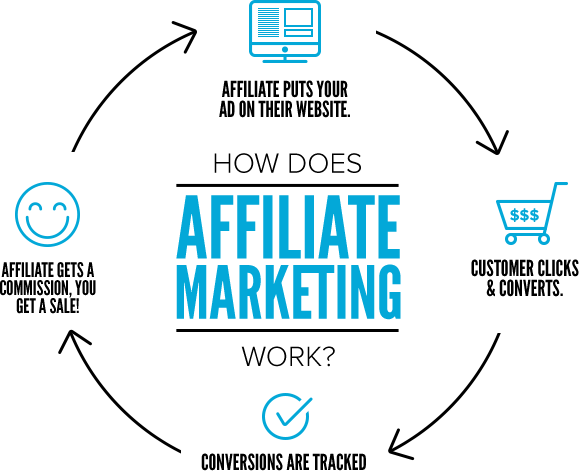 4.

    

Upselling and cross-selling existing clients:
Cross-selling and upselling are conventional strategies adopted in the sales sector. Using them online is as great as it would be offline. Try adopting these techniques in your online sales as well to generate revenue.
a.     Upselling: Upselling is the process of convincing your customers to buy the higher priced product alternative to their current product or services.
b.     Cross-selling: Cross-selling is known as trying to sell other products which complement the product that the customer is trying to target.
The several ways you can boost upselling and cross-selling practices are:
·        Offering more and better support and services on both the methods.
·        Offering product or service products at a nominal discount.
·        Offering partner products at discounted rates for upselling customers.
5.

    

Offering free product/service trials:
If you are confident you have products/services good enough to attract customers to get the paid versions, by all means, offer limited period free trials. This helps by getting a lot of people to sign up for the trials and in the process, you get free leads. Additionally, you also get more people signing up for your paid versions thereby increasing sales as well as lead generation. But, the case to consider is to give away free trials to people who are genuinely interested. If anyone visiting your site can avail it, it wouldn't be effective lead generation as well as wouldn't generate clients through your prospects. A better option is to target and serve only those in your industry who can further add referrals or spread your word.
6.

    

Using smart guess blogging:
Blogs help in lead generation and there's no doubting that. In addition to having your own company blog, it's a great idea to enable smart and effective guest blogging as well. This generates much more buzz about your products/services than anything else that is free. This is a win-win situation for both the parties. Being overly focused on your own efforts is not a great option if you want to spread the word. It is essential to involve the community some way or the other. There is not a better way than guest blogging for your sites. It works best when there is high-quality content being delivered by the guest bloggers.
7.

    

Using your existing connections:
Irrespective of how fresh out of the ground your business is, it is essential to have strong connections. In the field of marketing, one needs strong connections in the market. You can use your personal and professional connections to get your efforts started. It is definitely recommended to the first prepare and establish your online sources before reaching out to your connections. Online sources you need to prepare are your website pages, social media presence, and so on. Reaching out to your connections via email afterward is definitely easier after getting this done.
Online efforts in lead generation or getting sales doesn't have to cost money. You only need to be smart enough to leverage what you already have and make the best of resources.
I am a freelance writer and a photographer who loves to learn and dabble in everything. I am from an IT background but tilt more towards arts and nature as much as IT and everything associated.