How to create a Great LinkedIn Business Profile
What is a Business Profile?
Having a Business Profile is a must for one's company. But many companies fail to understand what exactly a business profile signifies.
The Business Profile is a type of definition that summarizes the important characteristics of the business and helps to identify areas for improvement. It can also be known as Company Page.
A Business Profile helps members learn about your business and find your job openings. If you have employees, a Company Page is especially important. Basically, you can enlist all hands on deck to increase the visibility of your page and boost engagement with it.
LinkedIn Business Profile
Every businessman has a LinkedIn profile. So, obviously, you would use LinkedIn to market your business. But ever thought of setting up a company page on LinkedIn and how useful that could be?
Now, you surely can!
Anyone with a company name and company email address can create a
LinkedIn Business Profile within minutes. The best part is that it's absolutely free and easy.
A LinkedIn Company Page gives a business a tremendous opportunity to promote its products and services. It's also responsible to recruit top talent, and share important, interesting, as well as useful updates to customer and prospects.
According to Expanded Ramblings, there are four million company pages on the site. It's the leading social networking site for professionals, so business-to-business companies should surely create Company Pages as soon as possible.Whether you're a self-worker, or a small-business owner, or a hybrid (working for The Man and for yourself), or a massive business company, LinkedIn is the ultimate way to build and promote your company.
Ways to create a Great LinkedIn Business Profile
Your LinkedIn business profile is crucial to attracting contacts. Hence, here are few simple ways to create a killer LinkedIn Business Profile. Get the most from this powerful LinkedIn feature.
1. The Process Involved –
There's a big difference between having a LinkedIn business profile and having a great LinkedIn business profile.
Before mentioning the ways to create an amazing LinkedIn Business Profile, you must first understand how to create a basic LinkedIn Business Profile.
Well, all you need to get started is a LinkedIn account and a verified email address. (LinkedIn will verify it if needed).
Step 1) Click the:: Work icon in the top right corner of your LinkedIn homepage.
Step 2) Click + Create a Company Page.
Step 3) Enter your Company Name and choose a URL.
(All Company Page URLs will be structured as linkedin.com/company/[YOUR COMPANY NAME].)
Step 4) Check the verification box to confirm you have the right to act on behalf of that company in the creation of the page.
Step 5) Click the Create page button.
Step 6) Click Get started on the welcome screen to begin editing your Company Page.
Step 7) Add a logo, cover image as well as a description of the company.
Step 8) Add few links and also, it's better to add a 'Follow' button for the user to follow your company page directly.
Step 9) Ask your employees to connect, share and publish various contents related to your company.
2. Profile Image –
Note that we are talking about your profile photo and not your company's logo. The picture should be of your face. Not your dog. Or a waterfall. Chose a simple head-shot where you are looking straight ahead. No selfies.
Your profile photo should be a professional shot of your business or your employees in action. Never add some amateur photo to your company's LinkedIn page. In fact, you're better off having no banner photo than some poor-quality smartphone shot. Invest in a professional photo shoot, if you can. In fact, you'll use it for more than just your LinkedIn business profile.
The old adage is true. People remember faces more than names. This is also why one needs to see your face and not some other part of you. Pictures that attest to skill or talent can be uploaded elsewhere on your profile, along with training videos and presentation materials. Remember, it doesn't have to be boring or artificial. You don't have to wear business attire if that's not your style. But you need to look professional and pleasant. Smile.
Remember you are going for "dependable" and "trustworthy" so avoid "sexy" or "quirky."
3. A compelling Summary –
Even though the "About Us" section of your LinkedIn Business profile is way down at the bottom of your homepage, that doesn't mean you shouldn't take time to write a great description of your business. If someone makes the effort to scroll down and find your description, they've already demonstrated that they're interested in your business. Don't disappoint them by not providing the information they want. Furthermore, be sure to use keywords, so people can find your LinkedIn Company Page through relevant searches.
You can include high-resolution photos, an info-graphic of your experience, or a video of a talk you gave. It is well worth it to put in the effort to write a unique and captivating summary section. You can think of it as your "60-second commercial" or your "elevator speech." These are the first sentences people read, and you have a very short time to grab the reader's attention and make them want to read more.
There are several ways to write a good Summary. It could be a copy/paste of your resume's summary section. Or it could read more like your bio. You could take an accomplishments approach and list the three or four big skills or results you have achieved on behalf of your past employers or clients. You could also get quite creative and pair an interesting story with a section called "what you won't find on my resume." How far you can go in terms of creativity depends to some extent on your industry, as some are more traditional than others.
4. URL, Links and Videos –
You must surely customize your profile URL. This one is easy and basic. Instead of your company being located at
LinkedIn.com/gkbdlwhohro98b, you can make sure it's located at LinkedIn.com/YourCompany. This is good for Search Engine Optimization (SEO) and for customer service. This happens automatically when you sign up for LinkedIn, but you may want to make minor changes to simplify your name.
By default, your LinkedIn page comes with three links pointing wherever you like. It's recommended you use these links to point towards things like your official website, your conversion page, and another social media page. However, LinkedIn also gives you the ability to change the text of your links. Your link might go towards the "Services" page on your website, but you can name it something more enticing like "Free Marketing Seminar Download".
Customers arriving at your page may not have too much time to spend reading long paragraphs of text. So you can rather include a quick video. Who doesn't love a video? Build a YouTube clip that will summarize your company in 30 seconds and ensure you tailor it to your LinkedIn Business profile, not just a general advert that a customer may have seen elsewhere. LinkedIn should be taken as a whole different outlet, with new content and branding, and a YouTube clip to fit. Keep the video short, sweet and interesting, it may make someone click that very important 'Follow' button!
5. Post Updates –
Too often we stumble across a LinkedIn Business profile with very little information, and no updates – and it's not a good look. Your company's current as well as future customers will start to follow your page. So, this is when you should start posting company updates like news, sales, industry articles, thought leadership, opinion pieces, and other information.
Establish your company as a leader in your industry, and people will start to take note. Be social, get your employees involved in commenting and keep the updates flowing. Then surely the customers and prospective employees will flow in. The same practice holds true with content updates: people are much more likely to click on your content update when it's attached to a colourful image. Nobody wants to click on a paragraph of text to read more paragraphs of text.
You could also set any update that you publish on your LinkedIn Company page as featured, so it is highlighted at the top of the home page of your LinkedIn Company Page. For example, if you want to promote an event, hype a sale, or draw attention to a specific promotion or piece of content, make it a featured update so more people see it. You could also use the LinkedIn Company Page targeted updates feature to make certain updates visible only to segments of your follower audience. You can target by employee or non-employee, company size, industry, function, seniority, or geography.
6. Get Your Employees On Board –
Your LinkedIn page (and your company) is probably pretty bland without your employees. Make sure your employees are on-board with your LinkedIn page, interacting with it wherever possible. Consider dedicating different employees to different parts of the page. Or, have one employee manage your LinkedIn page while another monitors your Instagram page and other social media accounts.
Spreading out the work ensures you have regular content updates posted across platforms without having one employee get overwhelmed. If you have a particularly active company, where you're aiming to post unique content once or twice a day, then consider having different employees manage the content on different days of the week. Each employee is in charge of posting about their unique role at the company or their unique skill set that they bring to the table.
Also, ask your employees who have LinkedIn Profiles to identify within those profiles that they work for your company. Once they take this step, they'll appear as employees on your Company Page where visitors can learn more about them and connect with them.
7. Add your company's Products and Services –
A Page without content is one that no one will follow. Not to worry because your LinkedIn Business Profile includes a Products and Services tab where you can share images of your products, descriptions, links to purchase them and more. This is the "sales" section of your LinkedIn Business profile, so go ahead and try to sell the benefits of your products and services.
Make sure your most important product is listed first. The first product or service listed on your Products and Services page is also displayed as featured content in the sidebar of your homepage. That means more people will see it. With that in mind, make sure the first product on your Products and Services page is the one that you want to promote on your homepage.
Think of your company page as a discussion forum rather than an advertising platform. While you can (and should) post company news, this isn't a direct sales channel. It's a place for industry talk and thought-leadership content. So your key objective is engagement, so post helpful tips, advice and resources related to your industry. If you solve a problem for users or make their jobs easier in some way, they'll be more likely to share your content with their peers. So, actually rather than focusing on products and services, your content should be geared towards helping their target audience.
8. Create a Line Between Self Promotion and Spam –
Many companies don't let their true company culture shine through online. Instead, they present a professional, boring face to the outside world. So don't be like most companies! LinkedIn is a great place to show off your company culture. People can see your employees' LinkedIn profiles and realize they're real people with real hobbies and interests.
Of course, you don't have to show off your employees. Used LinkedIn to showcase photos of company events or celebrations. People already know the "professional" side of your business from your official website. Let the rest of your personality shine through on LinkedIn.
But your followers didn't follow your company on LinkedIn because they want to just hear about how awesome your company is. Instead, they followed your company because they're interested in your products and services, have worked with you in the past, or want to stay tuned to your news in the future.
What your followers don't want is for their feeds to be constantly flooded with self-promotional material. However, if you can walk a fine line between self-promotion and spam, and keep your followers engaged in between, then you're already using LinkedIn more effectively than the majority of businesses.
9. Active Engagement and Groups –
"User engagement" is probably the biggest buzzword in the social media industry. It's not just a stupid phrase people yell at social media meetings! It's indeed a real, important goal for any social media team. But this can be boring and cheesy if you do it wrong. Nobody likes to be told what to do by some social media intern. However, if you give users a real incentive to share their story, you may be surprised by how many people respond.
Encourage your LinkedIn followers to interact with your company in any way you can think. you could host a contest, for example, or ask your followers to post their best stories related to one of your company's products. Also, groups are a way to build relationships and network with people who are doing similar work or have similar interests as you. Like with all social media, the effect of engagement will grow when other users will see their friends commenting on your content update, and they'll take a look at what your company has to offer.
You have about 1.3 million groups on LinkedIn to choose from. LinkedIn lets you join 50 groups. Most hardcore LinkedIn marketing experts will take full advantage of that limit and join exactly 50 groups. That's not a bad idea. But it's virtually impossible to be active in all 50 of these groups.
So, join as many relevant groups as you can and contribute to the conversation. As a start, join the alumni groups for where you went to school and any industry association groups pertinent to your line of work. When you join the discussion, try to lend your expertise to benefit the conversation and to show your interest and your value.
10. Keywords, Cover Image and SEO –
Include keywords everywhere, especially in the Summary and Experience sections, for search engine optimization (SEO) purposes. When recruiters use LinkedIn, they use certain industry–specific keywords. These are the terms that will help you show up in their search results within LinkedIn.
So what are the ways to figure out your keywords? What words and phrases might people in your target market use to search for someone with your background, experience, and service offering?
Go to the Careers page of some potential employers you are interested in, and pick common keywords around that job or industry. Load your business description with keywords and SEO-friendly descriptions, making it easy for searchers to find your business. If you're a marketer in a specific city, for example, make sure the words "marketeer" and "(your city name)" appears in the same sentence multiple times on your page.
Also, another important tip is to capture attention with a fantastic cover image. The cover photo appears at the top of the home page of your LinkedIn Business profile. Choose a cover photo that is visually dynamic, capture's people's attention, and lures them in to take a closer look at your Page content. Don't forget that your company summary is hidden at the bottom of your homepage, so it's a good idea to include a message in your cover image that describes what your company does in a few words.
11. Promote and Share –
Use the LinkedIn Company Follow button to make it easy for people on your website or blog to follow your company on LinkedIn with a single mouse click. You could also promote by following these few methods –
Add a Follow Button to your Company Website: Make sure your customers know you have an active LinkedIn company page by adding a follow button to your company's website. LinkedIn explains how to do that in this video.
Add your LinkedIn Profile to Other Company Social Media Pages: Many companies these days have active Instagram, Facebook, and Twitter profiles. Add your LinkedIn company profile link to the description of these pages and you would funnel interested customers towards your company profile.
Share Video and Slide-share Content: LinkedIn makes it easy for companies (as well as individuals) to highlight videos and presentations directly on their page. When posting a content update, you'll be able to share video and Slide-share content. This helps to further establish you as a leader in your industry and can educate people on a topic they know little about.
Create Showcase Pages to Highlight your Products: Showcase pages are a unique LinkedIn feature that lets you highlight your specialized content. Think of it as like your "Greatest Hits" for content updates. More importantly, Showcase pages let you customize your messages and engage different audience segments based on their perceived interest in your products. These were previously known as Products and Services pages. You can also check  Bright Orange Thread's post on How to manage LinkedIn Showcase Pages that effectively target your audience.
12. Sponsor and Recommendations –
As well know LinkedIn is totally free to use. However, you can pay LinkedIn money to promote your business. The company introduced sponsored updates in mid-2013. Basically, you pay LinkedIn to post your content updates on the feeds of people who don't follow your company. You can choose who sees your content update and how frequently. If you have a great piece of content that you want to share with the world, then sponsored updates can help you get the word out. Major companies use these updates every day to attract new readers.
Also, A well-crafted recommendation that is genuinely glowing from a peer is better than a few generic sentences from a high-level managing director. But the recommendation is one area that we see easily fall through the cracks. Yet it is one of the most valuable tool in building up your credibility in the job marketplace. You have to be proactive about asking for recommendations, following up, and keeping on top of it. Recommendations can be from anyone: bosses, colleagues, mentors, happy clients, or anyone who has collaborated with you and benefited from your skills or advice.
Our best advice is to have a strategy. Ask each person to speak to particular skills or highlight certain experiences with as much detail as possible. Help out your recommend-ers by giving them this detail. For example, if you want them to highlight leadership skills, remind them of two or three instances when you skillfully led a project. Finally, ensure that the sum total of your recommendations covers all your skills and experiences and that the content in them backs up (or least does not contradict) what you wrote about yourself.
13. Timings and Reviews –
One of the most powerful parts of LinkedIn Company Pages can be found in the Products and Services page where LinkedIn members can publish reviews of your products and services. These reviews are written testimonials. You can feature them on your LinkedIn Business profile, share them on your website, and so on to extend their reach even further. Don't expect people to write reviews but instead, ask them to do so.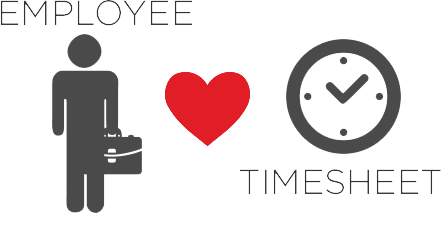 Another important tip is to find the Best Time to Post. LinkedIn doesn't require the same level of activity as some of the other social channels, so don't overload your followers' feeds with updates from your company page. Post one update per day to start. It's best advised to post on LinkedIn on weekdays during business hours. Tuesday, Wednesday and Thursday are the best days to post. The best times tend to be early in the morning between 7 and 8 am, and towards the end of the workday between 5 and 6 pm.
AddThis analyzed data from 14 million users and determined that content posted on Tuesday between 10 and 11 am gets the most clicks and shares on LinkedIn. So, keep in mind that you can save a lot of time by scheduling your updates in advance. Also, there are a number of free tools you can use for scheduling, including Hootsuite and Buffer.
14. Wording/searchability and Gaining Customers –
As a company, you will want your LinkedIn page to be one of the first results when future customers search certain terms or words. Don't overuse buzzwords, and don't use standard search terms that every company will use. Keep it simple. If you are a recruiter in London, concentrating on media – state that, and it will help your search ranking. In addition, as mentioned earlier be simple because no user wants to read three long paragraphs on the history of your company! 
Some LinkedIn "experts" recommend that you treat every contact as a potential customer. Instead, we recommend that you treat every contact on your LinkedIn page as an existing customer. Many of your contacts are existing customers. It's rare for someone to follow a company's LinkedIn profile without having at least some interest in the company.
So, when you treat contacts as existing customers, it's easier to control your LinkedIn company profile. You may rethink before you post a certain content update, for example, because you don't want to offend your followers.
15. Ensure you have all the Details and Information  –
Last but surely never the least!
LinkedIn gives the options for users to fill in information that is found elsewhere – such as web address and office address, but also companies can fill in company type, size, industry and status. Make sure this information is correct, up-to-date and filled in. Customers like to see facts about the company, as it makes them feel that you are actually a group of humans, instead of just a standard page. So, make sure that you have all these information on your business profile.
Add All Relevant Contact Information: Your followers may need to contact your business in the future. When that moment comes, it's crucial for your business to have all relevant contact information available on your page. Instead of displaying all 15 different ways to contact your company, however, consider just posting one email address and phone number. The user doesn't have to spend time deciding on the best way to contact you.
Add career information: Currently, you have to pay to be able to add the Careers page to your LinkedIn Business profile, but LinkedIn is a great place for recruiting talented employees and getting wider exposure across professional audiences. If you decide to use LinkedIn as a recruiting tool, be sure to add the Careers page to your Business profile or you're missing a big opportunity.
Other details: Few other details as mentioned above include company type, the year when the company was founded, size or the number of employees working for your company, status and specialities.
And… It's Complete!
Hence, by following the tips listed above, you can create an amazing LinkedIn business profile today! You can ensure that your page continues to grow more and more amazing after it's launched.
So that's it! Your company's business profile is now ready. Use it to position your company as an expert in your field. Keep adding content and optimizing for best results. Connect with people and start building a powerful network of old colleagues and future collaborators alike.
Most importantly, keep the content on your LinkedIn Business Page fresh, useful, meaningful, and interesting to your audience and actively engage with your followers or your Page will have no chance at success.
Navaneetha, popularly known as "nav", loves to read, play badminton, play the keyboard and sing but when she's not doing any of those, she loves to write. What started as a high school hobby to write is now her ongoing passion. At AeroLeads, she manages Inbound Marketing and Social Media Marketing.
About Navaneetha
Navaneetha, popularly known as "nav", loves to read, play badminton, play the keyboard and sing but when she's not doing any of those, she loves to write. What started as a high school hobby to write is now her ongoing passion. At AeroLeads, she manages Inbound Marketing and Social Media Marketing.
Post Navigation