5 Tools Everyone in The Lead Enrichment Industry Should be Using
Business meetings, decisions are something that have to be done a little too carefully. Apart from the presentations, suits and the discussions there is something more important that is at work in a discussion room. That is data and planning. No one goes to a business meeting unprepared. But there is a next step to this preparation. That is using data informed insights to plan instead of other strategies. But how do we use this data? How to get this data? Lead enrichment is the answer. Make no mistake, lead enrichment is a great option to people looking to use data informed decisions. There are lead enrichment tools for this purpose and we're bringing out the best of the best:
Here 5 Best Lead Enrichment Tools which are changing the world.
1.MailEnricher
This tool uses your email platform to do its several tasks. It can find the person's social media platform accounts through the email ID. It also gives great insights of your leads and quickly. Not only are these features essential but a great tool to have in your hand. The tool is also used by several large companies like Cisco, The Guardian and many others.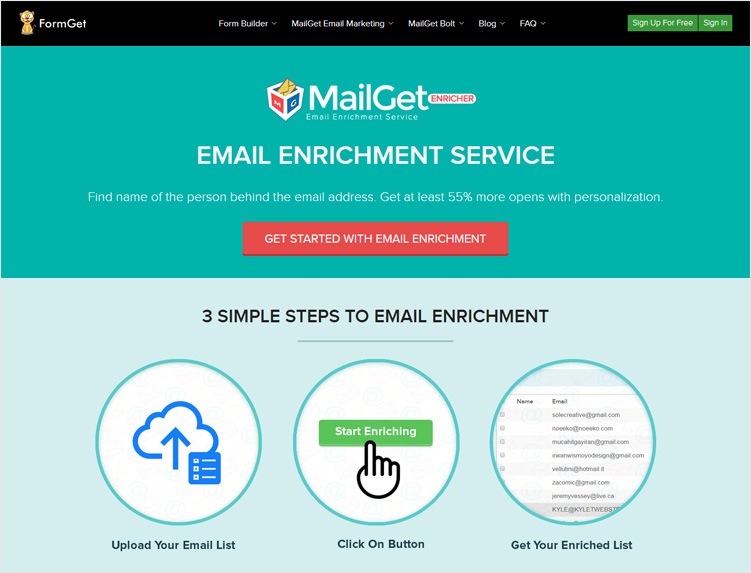 Features:
This is a super easy-to-use tool because it enables anyone to find information about potential leads just using email ID.
It sources data from across all the major social media platforms like Facebook, Twitter, LinkedIn, and so on.
Using this tool will enable you to use personalization to use in other areas of the marketing cycle.
Pricing:
Minimum pricing starts as 19$/ month for 1000 leads and plans go up in price and number of leads.
2.FullContact
FullContact basically provides you with an API to know about a lead from the contact information you have. Using just the email ID, name or phone number the tool can give a lot of information. These features make the tool invaluable as getting to know more is what lead enrichment is all about. By using the basic contact information this lead information tool can get more information about your contacts. As mentioned in one of our earlier blogs, contact information is crucial in the lead enrichment process.
Features:
It offers built-in integration services to the customer. It also offers integration of the following platforms- Slack, Zendesk, Retainly, automate.io and others are going to join it soon.
FullContact gets data about the leads from the internet and returns it in a suitable format. The available options to output the data are HTML, XML and JSON.
Perhaps the best feature of this tool is it charges only for correct information. If you get no or wrong results, you won't be charged.
Pricing:
Starter: For a starting price of 99$ you can search for 2500 companies and people alike per month.
Plus: For a price of 299$, it can search for 15,000 matches.
Premium: This plan charges 499$ for 50,000 matches
Enterprise: For enterprise pricing please contact the Sales team of FullContact.
3.Pipl
This is an even more powerful tool that can use a person's email ID or the domain into a profile of information. This is one of the few tools that uses little information to give you a massive amount of information. Just using the email address or domain it can give powerful insights. It provides insights like name, job profile, company size, demographics and even social media profiles. This is only a small example of what all it can do in terms of information output.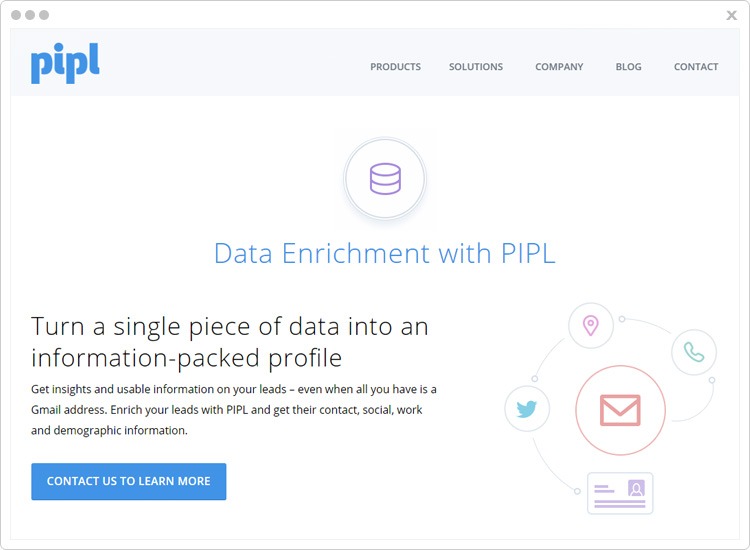 Features:
The tool has an option of finding information for the entire bulk of your data – the list of email addresses. Using just email address lists it can find the information for all in one go!
Additionally, it can also merge data like people profiles, contact info, valid offline and online credentials of the leads.
It gives all the information of your lead in a few seconds so you can act instantly. Also, all the information is at your tips in such a small time and that is perhaps the best feature of using such a lead enrichment tool.
Pricing:
It charges 99$ for 200 searches per month. Plans go up to 199$ for 500 matches. The third match is the best option for 299$ and unlimited searches in a month.
4.Clearbit
Clearbit is more social media platform oriented than other lead enrichment tools mentioned. Within a minute, clearbit is able to extract information about leads from social media platforms like Facebook, Twitter, LinkedIn and so on.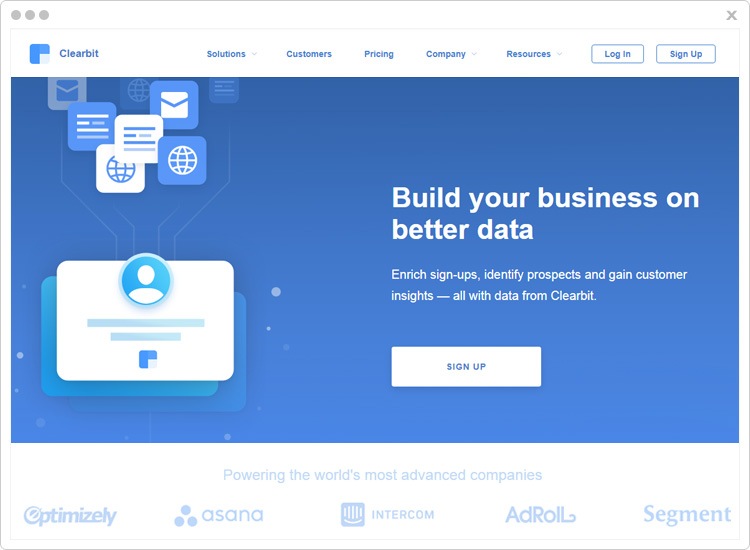 Features:
Just using the email addresses it can offer you insights like job profile, company size, the products and technology they use and so on.
All the information provided is verified by Clearbit and it is effortless to understand.
It can be integrated with Slack, Marketo, Slaesforce among many others.
Pricing:
It has 3 plans-
Clearbit starts at 99$ for 2500 searches per month
It is priced at 149$ for 5000 person searches in a month
It charges 199$ for 10,000 searches per month.
5.BeenVerified
It is a somewhat advanced search engine which lets you get more information about a person. Using the email addresses it can help you find information like social media accounts, professional information and so on. It is more like a background check performing tool and is great at what it does.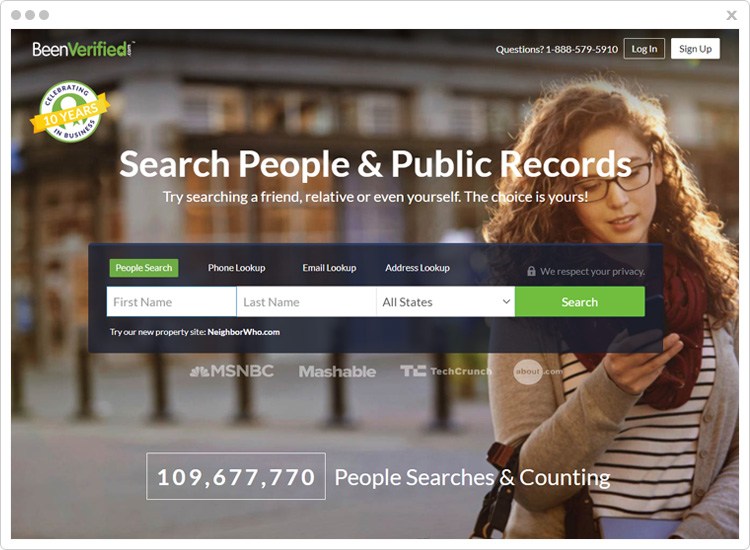 Features:
Using the email addresses of your leads, it can find out a lot of information about your leads across social networks.
It is advanced in the way that it can even trace the person's criminal records, arrest records, educational information and so much more.
It delivers personal information like name, age, location, relatives, property information among several others.
Pricing:
The tool offers monthly membership starting at 26.89$ and even a 3 month membership at 17.48$
So, these are the best lead enrichment tools which helps you in finding more details about leads by email addresses and social media profile. Lead generation is a complex process and lead enrichment tools can ease some of the pressure and discover new leads for your sales team.
I am a freelance writer and a photographer who loves to learn and dabble in everything. I am from an IT background but tilt more towards arts and nature as much as IT and everything associated.