10 Tips That Will Drastically Improve Your Prospecting Strategy
Getting your sales pipeline running smoothly is the blood of your company. If you don't do prospecting, there will be no leads and no interest in your company. Since that is your first inlet and outlet of the company it is essential to go through how best things can be managed. Prospecting is the process which brings in leads and encompasses the closing part also. Investing in and using your prospecting strategy properly will greatly help in keeping up with your goals. Gaining the edge over the competition requires regular and successful prospecting. Here are some tips for the sales reps to follow for better sales prospecting:
Defining targets
Instead of throwing a net in a wide ocean hoping to catch something, focus where you can get something for sure. Focus on the kind of leads or prospects you're aiming to target. This is a crucial step as it decides what kind of prospects you will be getting in the process. Try to focus on what is achievable while setting out to find new prospects. Envisioning a small specific group of people to target and focus on lets you first meet your goals and this can be then tried on larger masses.
Getting the message across
Your entire sales reps team should be spreading the same message across for prospecting. There should not be mix-ups or variation between what is being sent out to the public. This leads to confusion in the clients and you'll definitely end up losing out on good clients. Additionally, it can also affect the number of deals closed by the sales team. The clearer you are regarding what you want to convey to your audience, clearer will be your audience's expectations an requirements. Convey what you think will attract more prospects.
Using storytelling:
Use your sales team in such a manner that people find them engaging instead of like every other sales rep. Yes, it is essential to get your facts and figures about the products across but it is also essential that people want to buy it. Help the sales team develop stories that can help the prospects in deciding how the product will help.
Using referrals:
Everything doesn't have to scratch from marketing every time. If you have a referral system use it by all means. Using referral not only gets more prospects but can lead to an exponential increase. Ask your sales reps to call and email for referrals. The better method here would be to create an incentive based embedded referral system in your app. Referral system work best when used in this manner.
Using great content:
Publishing topics that can offer valuable information to your prospects is another way to attract more. There are a number of things that should be taken care of here. Use quality content and publish regularly so that you can keep your prospects engaged. Eventually this builds up a nice follower base where you can get conversions as well. This is a smart yet less pushy way to get the attention of your audience.
Using social media:
Social media campaigns have a much better chance of getting your prospects' attention. This is because of the usage levels and ease of access. Everyone uses social media but not everyone might be reading your content or emails. Social media can prove to be a very effective means of mass communication. Using ads across giants like Facebook and Google can prove really helpful as well. Social media marketing campaigns work really well because of these factors. Additionally, there are different suited ads and practices for different purposes.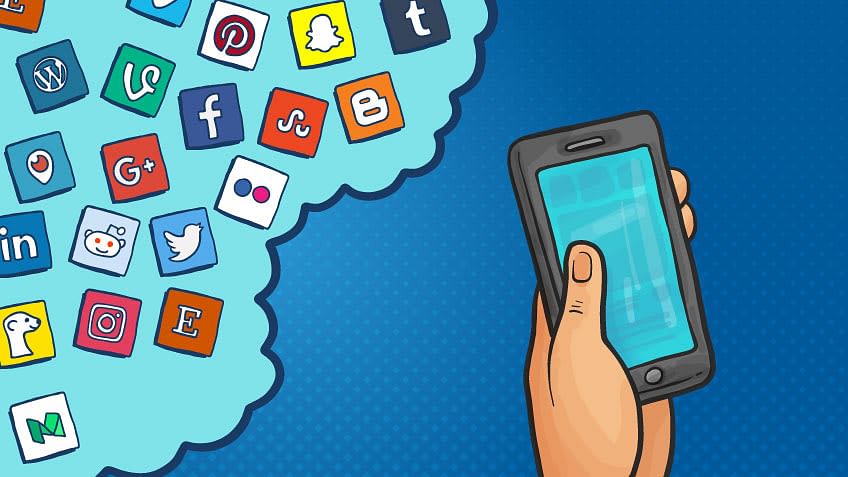 Using Personalization:
Using the concept of personalization for prospects will help in greatly attracting a lot of people. Personalization can help in delivering more user-friendly content across all your prospects. With more content tailored as per the person receiving it, more is the engagement rate. Use personalization in prospecting as and when possible, for maximum productivity. It makes people feel less as a part of an audience and more as a direct receiver. Things like using names, or social media information to deliver better suited ads are an important factor or personalization.
Using Automation:
Prospecting is a time-taking practice. Automation can help in the prospecting really effectively. Automation can help in delivering personalized content to all of your prospects. Rather than putting in manual effort which can be automated, use automation tools to solve this problem. Automation lets you focus more on productive tasks and strategies rather than doing everything manually.
Be open to new ideas:
Restricting yourself to old ideas and not evolving with time is self-harm. Check out all the latest trends in the market to make your work easier in any are you're using in marketing. Additionally, be open to what newcomers and other employees have in mind and act accordingly. There is a lot of variety in tools and processes available for majority of steps in marketing and having a second opinion will only help your case. Listening to new opportunities, new tech options, tactics and strategies can sometimes take you further than old and traditional steps
Follow up and analyze:
All your prospecting goes to waste if one doesn't follow up. Following up is the most important part of marketing and should be done appropriately. Teach your sales reps to make following up a priority because the process of prospecting is incomplete without it. Closing deals requires one to follow up with the people interested. Analyzing the people to follow up is another activity that improves productivity and efficiency of prospecting. Knowing which people to target, based on job profile, company name, and location and so on helps the prospecting process leaps and bounds.
Prospecting done right can help your company grow properly and in a great way. Since growth in the corporate world happens with the increase in connections and social network, prospecting can definitely help one grow that way. Sales teams need to constantly be on the lookout for new leads and prospects. The strategies and tips mentioned above can help you take your prospecting a notch up and perform better in the area. This crucial step needs to be done carefully and properly with the right knowledge and tools.
I am a freelance writer and a photographer who loves to learn and dabble in everything. I am from an IT background but tilt more towards arts and nature as much as IT and everything associated.